As 2015 comes to a close and we welcome 2016 with a bang, we wanted to take a moment to reflect on the past year and all the great things that have happened right here at Riverwind Casino. This year has been full of exciting new changes, philanthropy and, of course, a whole lot of fun.
We Gave Back
In 2015, we celebrated our community partners by volunteering time and resources to a variety of local organizations. We partnered with amazing groups like United Way, Regional Food Bank of Oklahoma, The Oklahoma Blood Institute, Cavett Kids Foundation and Toby Keith Foundation's OK Kids Korral.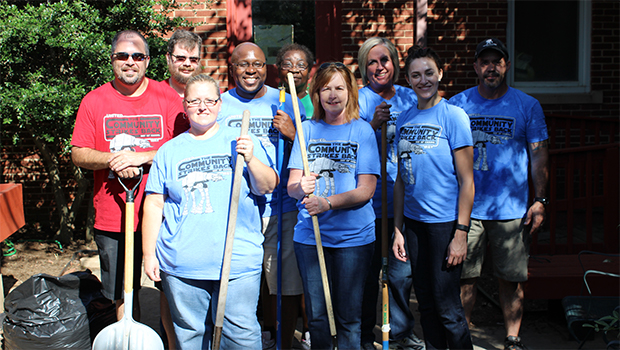 Feeding Oklahoma was a priority for us in 2016. This year, we donated a whopping 494 pounds of food to the Regional Food Bank of Oklahoma, along with 30 employee volunteers and 109 hours of time.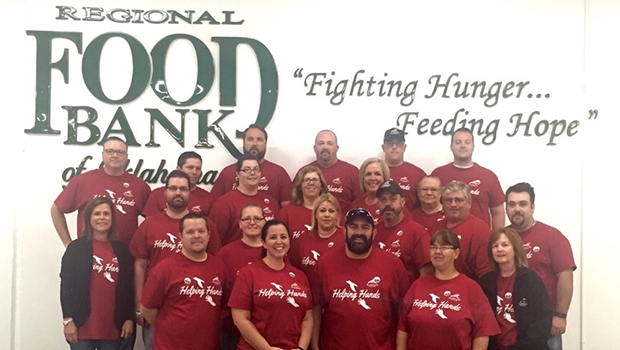 By working with United Way during their Day of Caring, we were able to partner with Among Friends, a local organization that provides assistance to adults with disabilities and special needs.
Around here, we realize how important our surrounding community is and we strive to find new ways to give back. This year, we invited the Oklahoma Blood Institute to hold three blood drives at Riverwind. Our caring casino guests and employees provided 412 lifesaving donations to Oklahomans in need.
We Hosted Amazing Events and Live Acts
 If you've never attended an event here at Riverwind Casino, you're missing out. Our Showplace Theatre is the perfect spot for big live events and this year, we got a special taste of some pretty exciting events.
 Each year, we are proud to host the Thunder Girls auditions. This annual event takes place every summer, and hundreds of Thunder Girl hopefuls enter the casino to dance their hearts out. It is certainly a sight to see. We love the opportunity to see the gals who will spend the season cheering on our Oklahoma City Thunder.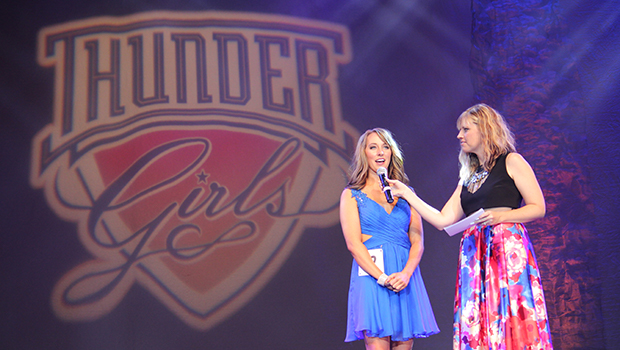 Recently, we hosted the Miss Oklahoma USA competition here in the Showplace Theater. The winner, Olivia Jordan, went on to win Miss USA and 2nd Runner Up in the Miss Universe competition. (Congrats Olivia!)
Let's not forget The Bachelor Casting Call! That's right—in July, potential Bachelors and Bachelorettes came to Riverwind to audition for ABC-TV's The Bachelor series. Maybe the final rose will go to one of the lucky ones here that day.
As always, we had a year full of amazing musical acts. Clare Dunn, Peter Cetera, Jewel and Ron White all graced the stage at Riverwind during 2015. It's always a good night when you get to see live music at Riverwind. Whether you're attending a show at the Showplace Theatre or the River Lounge, your bound to find yourself tapping your toes and swaying to the beat. Keep an eye on our calendar to plan the concerts you want to see in 2016!
We Updated
By now, you've heard all about the brand-new tiered Wild Card, which gives our guests an experience they'll never forget, just for playing with us. Plus, remember when Willows Buffet got a facelift? That pizza oven bakes up tasty treats that has us coming back for more every day.
We can't wait to see what 2016 has in store for us. Join us this New Year's Eve for a night to remember, raise your glass to the end of 2015 and celebrate the start of a brand-new year.
Happy New Year from Riverwind Casino!