As I'm sure you already know, we're pretty big fans of the Thunder Girls here at Riverwind Casino. We're already counting down the days until we get to host their final round of auditions on Thursday, July 30, at the Showplace Theatre.
You should be excited, too! The Thunder Girls are simply amazing. They add excitement and sparkle to Thunder games. They represent our community by being well-rounded and hard-working individuals. They even represent Oklahoma on international trips all over the world.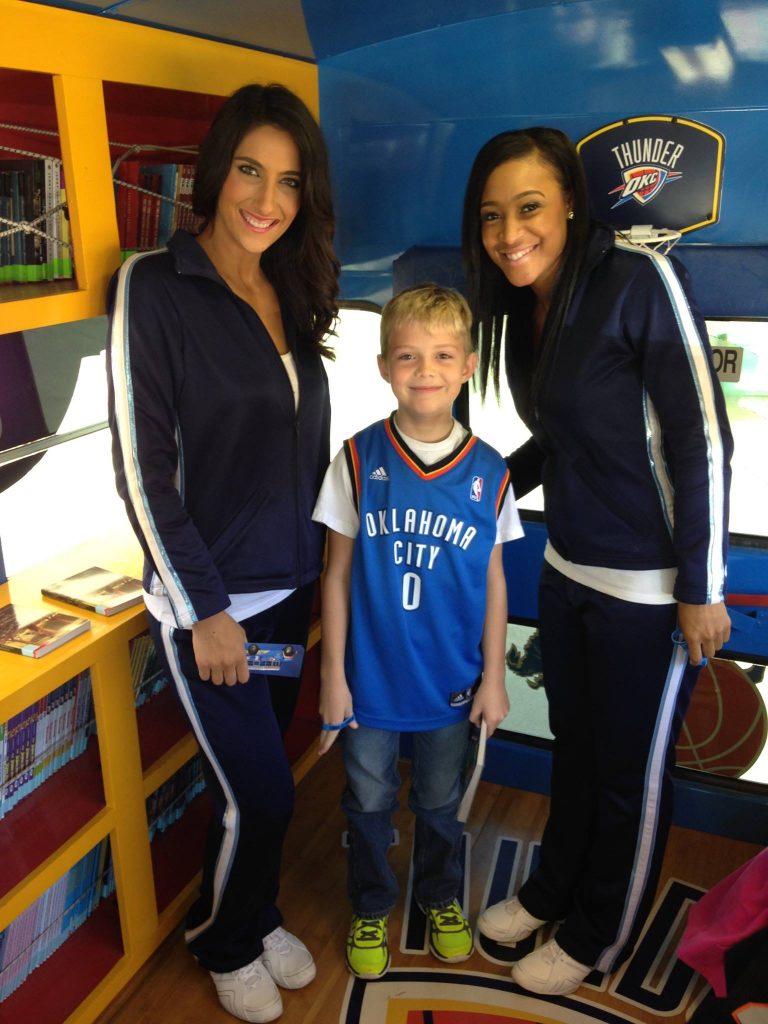 Before putting on that Thunder Girl uniform, posing in the calendar shoot or signing autographs for fans at games, each potential Thunder Girl has to audition. Each year, over 100 women participate in open auditions with hopes of joining our favorite dance team.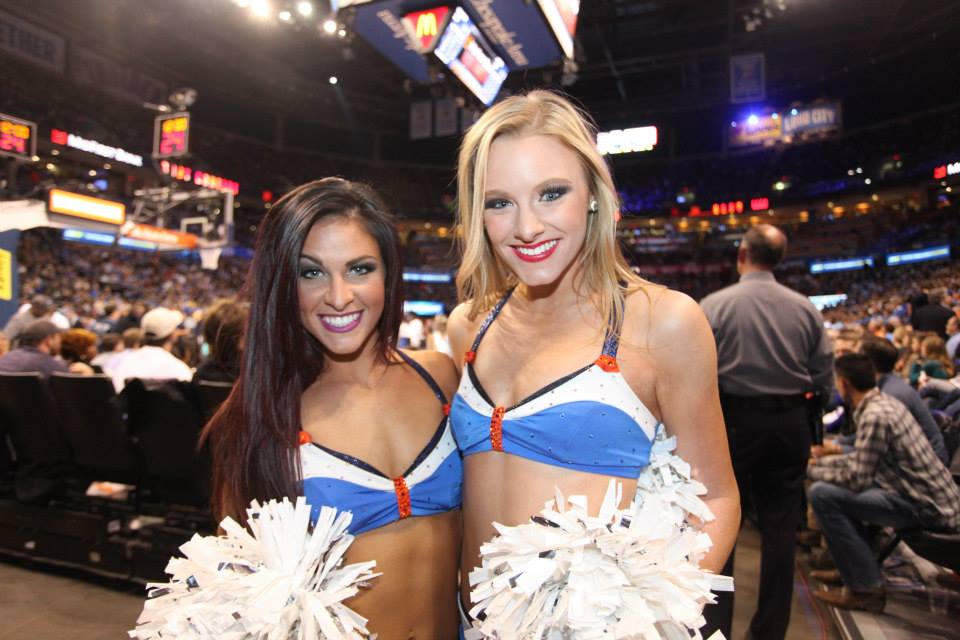 Many of these women spend months preparing by taking dance classes, leading a healthy lifestyle, working on their fitness and attending Thunder Girls Prep Classes leading up to open auditions.
Open auditions aren't for the faint of heart. After a grueling day of dancing, only 30 to 35 women are selected to advance to the final round at the Showplace Theatre.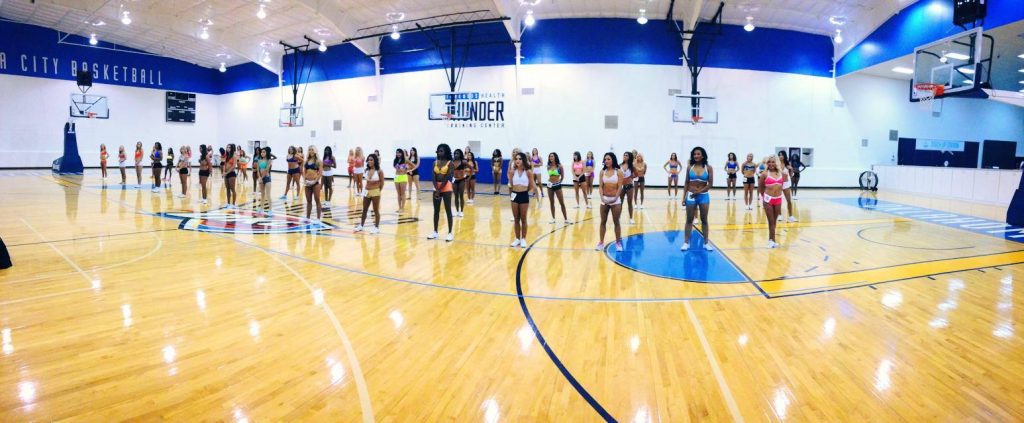 During finals, a panel of judges will score each finalist on their dance skills, onstage interview and overall stage presence. Even if you have your own cheering section in the crowd, the pressure is immense. But, it's nothing compared to performing in front of the 18,203 fans on a game night.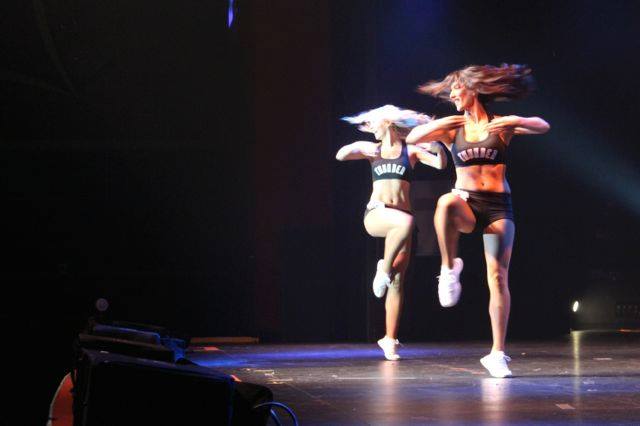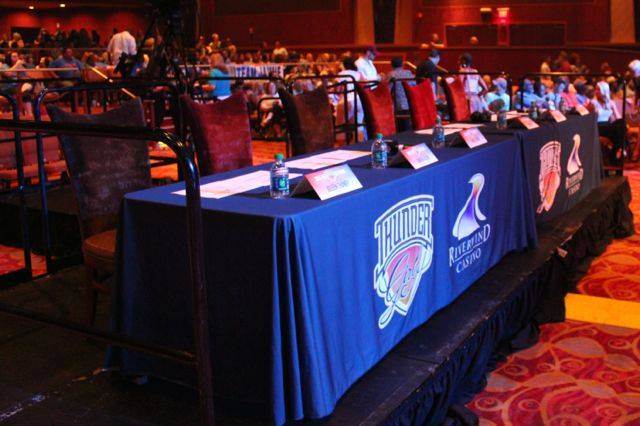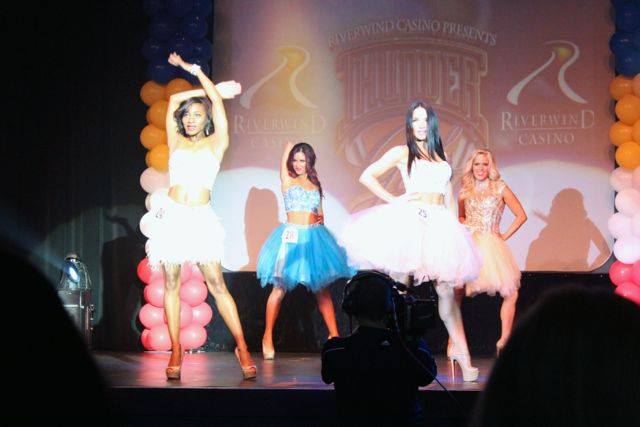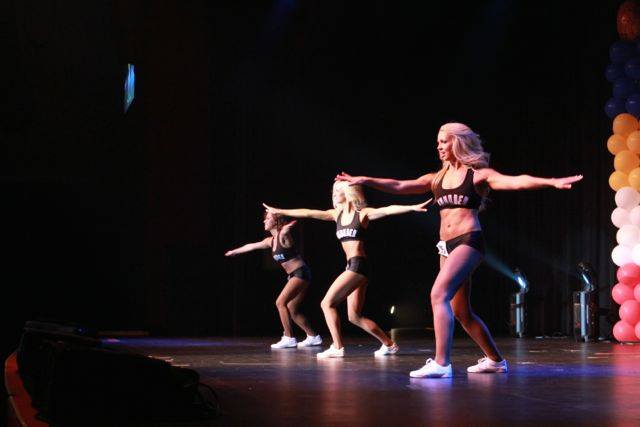 At the end of the night, the women who are selected for the team are announced in no particular order, leaving even veteran members of the dance team guessing until their names are called. After all of the hard work and excitement, we'll introduce the new team to the audience for the first time.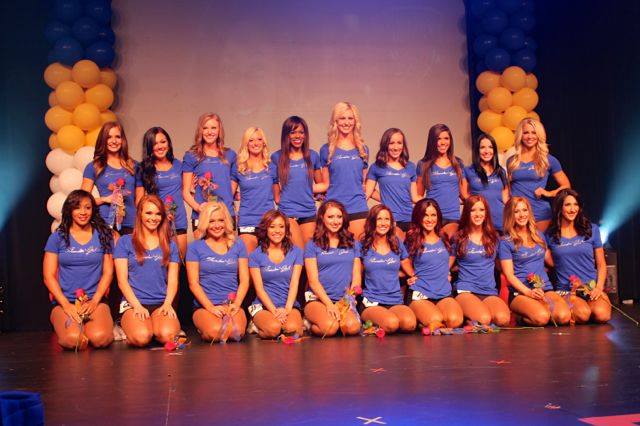 Onstage, they'll stand proud and beaming with smiles – a new team full of endless possibilities and excited for another Thunder season. You won't want to miss it.
You can attend the Thunder Girls Final Auditions for FREE on Thursday, July 30, at 7 p.m. And yes, parents, this event is open for all ages!