For the past five years, Riverwind employees have participated in the annual Day of Caring. Organized by United Way of Norman, the day's activities provide much-needed volunteers for many valuable agencies in the Norman area. This event is important to us because it gives us a chance to give back to the agencies that serve our community every day.
Our day began at 8 a.m., September 18, when members of our team met at Journey Church in Norman. Our volunteers were partnered with Among Friends. If you are unfamiliar with this amazing non-profit group, they provide an activity center and social resource for adults with disabilities and special needs.
Our team spent the afternoon cleaning up the property at Among Friends and helping the agency prepare for an upcoming event. We pulled weeds, planted fall annuals and trimmed shrubs and trees to keep Among Friends looking shipshape. We hope that our work will allow their staff to focus on client needs instead of tending to housekeeping items.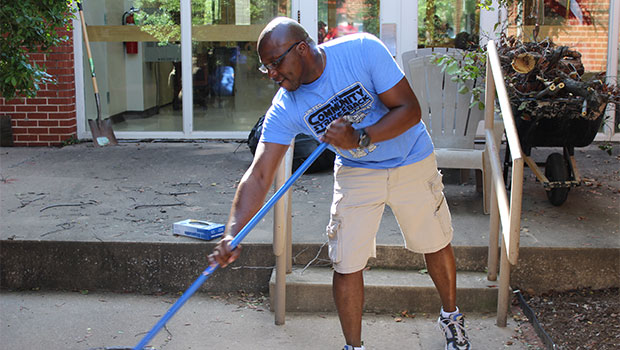 In addition to this being a record year for participation among Riverwind Employees, United Way of Norman reported record-high numbers for volunteers overall. Nearly 600 Norman-area employees showed up to help our community and we are thrilled to join such a full list of volunteers!
We love being able to give back to our community and helping such a great organization was a rewarding way to spend the day for all of our volunteers. We are in awe of the staff members of all of the United Way agencies who work year-round to make a difference. For more information on United Way's Day of Caring and to find out how you can get involved and help our community, visit United Way of Norman online.