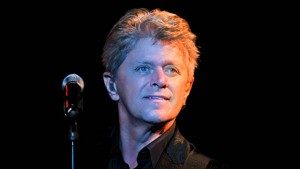 Peter Cetera began his musical career at the age of 11, but not by learning rock and roll riffs on his bass like you'd imagine. The former member of Chicago started out playing an accordion and didn't get his first guitar until many years later. After a going to a rock and roll show with friends at the age of 15, he knew he had to get a guitar. He bought his first acoustic guitar from a Montgomery Ward department store and set to work leaning how to play.
His determination paid off and he became a member of Chicago in 1967. As a member of the iconic group, Cetera was known for his trademark tenor voice and knack for songwriting several of the band's hits. With the rising popularity of MTV, he was even considered the "face" of the band before leaving to pursue a wildly successful solo career in 1985.
We could all learn a lesson about living an active lifestyle from Cetera. When he's not on tour playing music for his fans, he's mountain biking, zip-lining, motor-cycling or playing sports like ice hockey, basketball or soccer at his home in Sun Valley, Idaho. I'm exhausted just thinking about his schedule of activities!
With a long career full of chart-toppers, Peter Cetera has played his fair share of stages all over the world, and we're delighted to welcome him to the Showplace Theatre this Friday, September 18.
Join in the fun and get your tickets to this great show and many more right here.