The King is in the Building
You may not know Travis LeDoyt by name, but you'll definitely recognize him: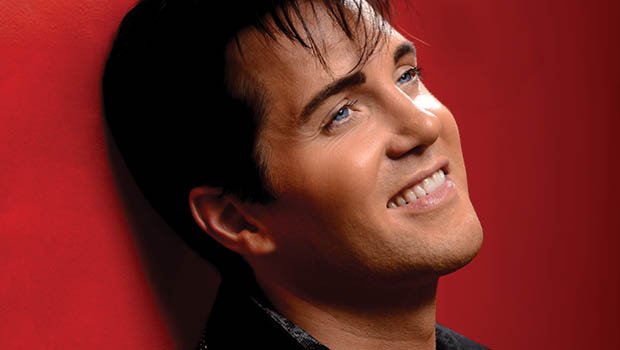 That's right; LeDoyt shares a striking resemblance to one of the most significant cultural icons of the 20th century, the one and only King of Rock and Roll, Elvis Presley.
His appearance isn't the only reason LeDoyt is best known as the "World's Best Young Elvis." LeDoyt's soulful and bluesy vocals flawlessly mimic Elvis' early sound. Though he never got the pleasure of watching the King perform, he is able to effortlessly capture the spirit of Elvis in his prime.
LeDoyt exclusively covers the King's style and hits from 1954 to 1959, and his performances feel like you're traveling back in time for a genuine and authentic glimpse into a 50's concert. His charming personality and spectacular talent will be showcased live on Saturday, Jan. 9.
Join us right here in the Showplace Theatre, just one day after what would be Elvis' 80th birthday, to celebrate an icon and remember the good ol' days.