The summer heat didn't keep Norman-area business owners and representatives from taking part in Riverwind Casino's annual charity golf tournament held at The Trails Golf Club on Monday, June 29.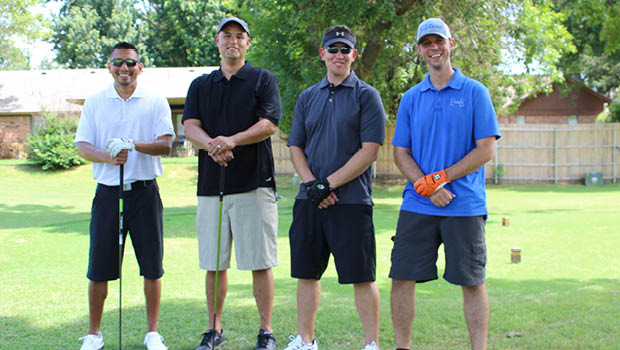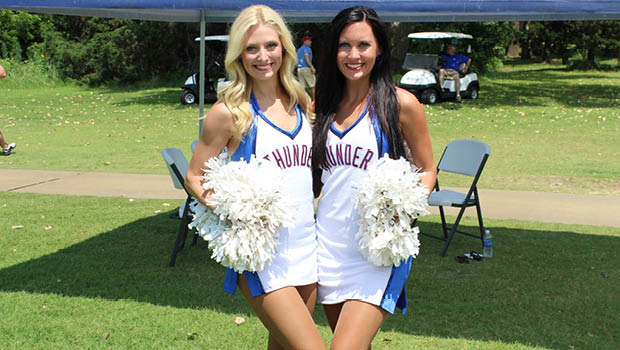 Congratulations to the William's Team, Morgan Stanley Wealth Management, Cowboy Sports Properties, Physical Therapy Central, Gaming Capital Group and AASE for placing in this year's tournament. There was some stiff competition on the course, but the real winners are the kids!
This year, the tournament raised more than $46,000. The money raised from this year's sponsorships, entry fees, raffle and golf tournament is dedicated to the Cavett Kids Foundation and the Mary Abbott Children's House, located in Norman. Both organizations play an important role for children in our community.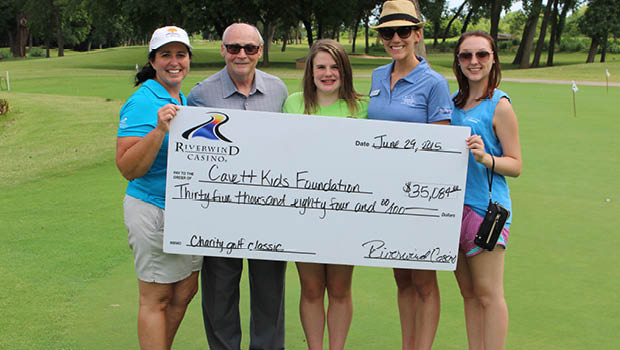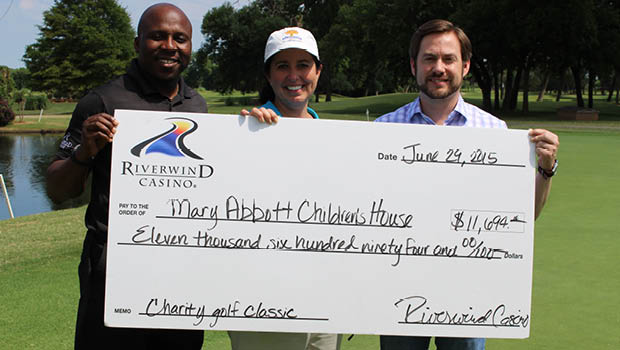 "I have been involved with the Cavett Kids Foundation for several years now and have been touched by the children involved in the program," said Kandi Link, Riverwind Casino's assistant general manager, who is also the President of the Cavett Kids Board of Directors. "We have such a fun time planning this event and getting to know the people who participate in the golf tournament. This event impacts the community in so many ways and we are honored to be part of it."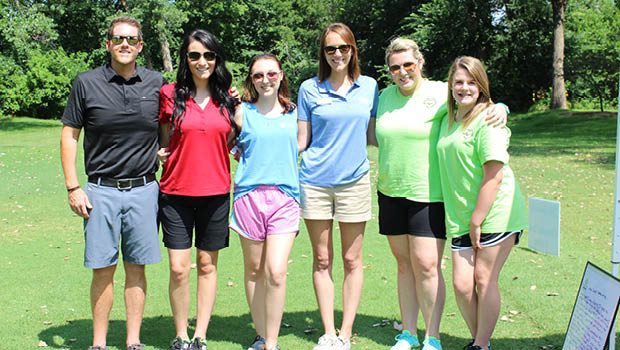 We wrote about the Cavett Kids Foundation Camp Champ Challenge in a blog post earlier this year. You can it find here. (Hyperlink to: https://www.riverwind.com/blog-post/cavett-kids-camp-challenge/) The Cavett Kids Foundation provides camps and events for children battling life-threatening and chronic illnesses, and all of the programs are free to children and their families.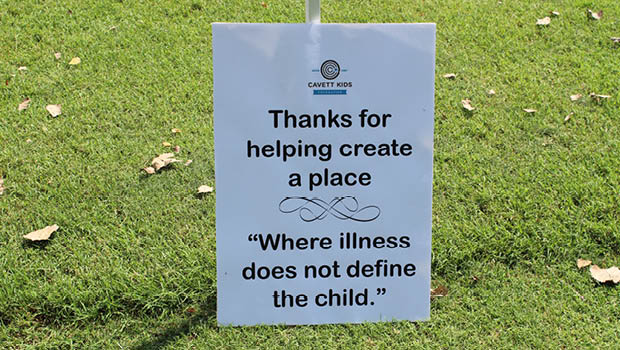 "Riverwind Casino has played a large role in helping Cavett Kids expand services to thousands of Oklahoma children," said Jenny Rodgers, executive director, Cavett Kids Foundation. "The funds raised at this tournament alone are enough to fund one of our larger five day camps. We are grateful to have Riverwind as a community partner, and want to thank all the teams that participated in this year's tournament."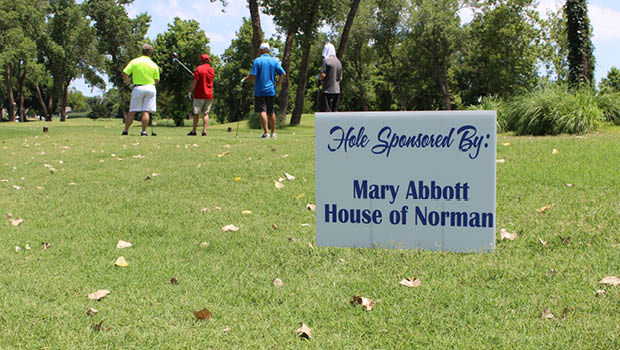 A portion of the funds raised from the golf tournament also benefitted the Mary Abbott Children's House. As a nationally certified Children's Advocacy Center, the nonprofit program provides forensic interviews and medical assessments to children who are victims of abuse.
"We are appreciative of Riverwind's decision to choose the Mary Abbott Children's House as a beneficiary," said Clint Williams, executive director, Mary Abbott Children's House. "It was a great event and Riverwind continues to be at the forefront of local philanthropy."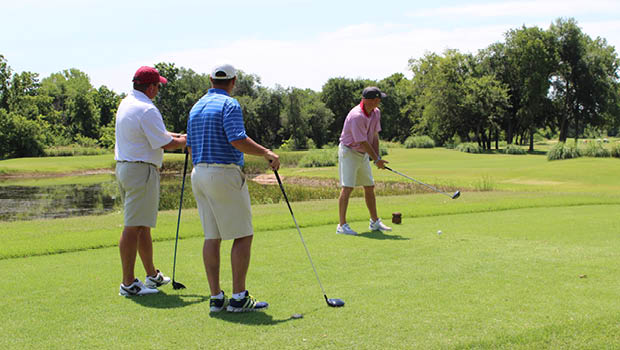 You can get more information on the Cavett Kids Foundation and the Mary Abbot Children's House online. Visit www.cavettkids.org or www.abbott-house.org to find out how you can get involved.
Riverwind Casino's inaugural golf classic raised more than $29,000 for Children's Hospital Foundation in 2012. The tournament was not held in 2013 due to the May tornadoes; Riverwind Casino instead focused its efforts on helping storm-impacted communities. In 2014, the annual tournament raised more than $35,000 for Cavett Kids and Bridges of Norman.