Our summer-long festival series has kicked off, and we had a great crowd at our first Riverwind Beats & Bites Music & Food Truck event.
Opening up the night's music was Southern Company, whose country covers and southern originals primed the evening for fun. Southern Company even covered a lively version of "I Saw the Light", which was a definite crowd pleaser.
As the music kept the energy bumping, visitors played "cornhole", bought new clothing styles, tasted local wines and more. The kiddos also had lots of fun jumping on the inflatables. We even had a visit from the OKC Thunder Girls and Rumble.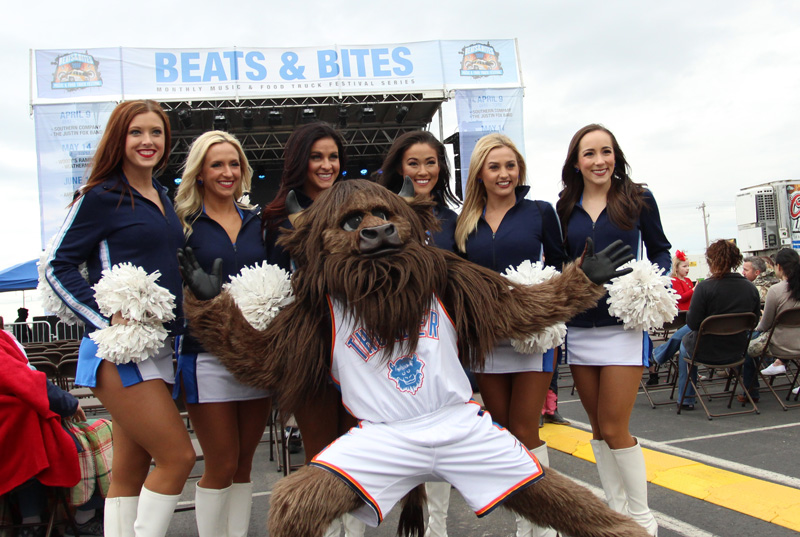 Our huge selection of the metro's tastiest food trucks, allowed everyone to enjoy their fill from gumbo and funnel cakes to tacos and healthier food options. The beer garden was also a popular stop.
As the sun went down, Justin Fox Band took the stage and kept the energy up as the crowd danced into the night. Keeping up the country and southern rock vibe with a twist, Justin Fox Band even featured a saxophone in their band!
We'll keep the Beats & Bites going all summer long with new entertainment and vendors each festival night. Future dates include May 14, June 11, July 9 and August 6, from 6 – 10 p.m. We'd love to see you at them all!