The two new acquaintances walked down the hospital halls with a warm meal boxed up in their hands. Jeff and Z have every reason to 'pay it forward'.
With Meals On Wheels, groups and individuals give up a little bit of their time to deliver a warm meal to older citizens who are unable to easily obtain meals. Jeff (right) works with Riverwind and is participating in the Big Wheels – Training Wheels program with Meals On Wheels of Norman. Z (left) works with Norman Regional Hospital, and the two men are teaming up today to help deliver a warm meal to a lady named Rose. [Jeff Schardein and Zlatko Jancic go by "Jeff" and "Z"]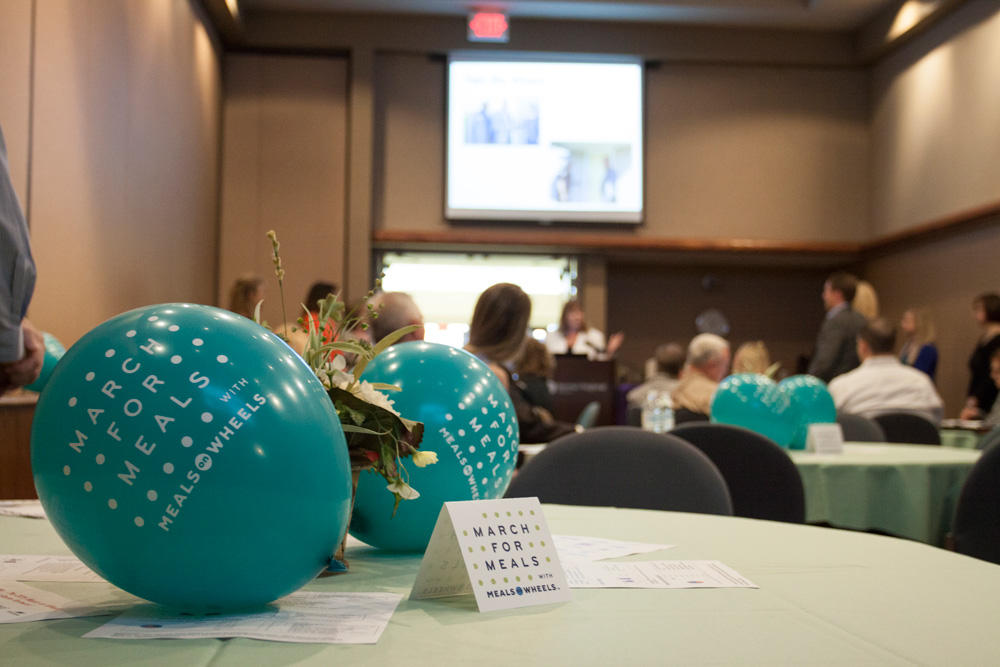 On the drive to Rose's home, Jeff and Z discuss their personal connections with the mission of Meals on Wheels. Jeff's mother Jimmie was on kidney dialysis for many years, and was unable to obtain food easily. Jeff explained his personal connection and told Z, "I can really relate to what you guys are doing here". Jeff has always been thankful that Meals on Wheels was able to deliver a weekly or biweekly meal to his mother in her time of need.
Z related his story with Jeff on how he relied on kindness in his own time of need. Z is from Croatia and came to the United States as a refugee during the Bosnian crisis of the 1990s. He and his family relied heavily on the kindness of others for their personal well-being. It's no surprise that Jeff and Z have both chosen to give back a little kindness by delivering meals to others.
With today's program Norman Regional Hospital's Meals on Wheels program delivers a daily meal to recipients, and the hospital goes to great length to prepare meals that adhere to each person's diet and health needs. Labels with food precautions are printed on each recipient's meal box as they are prepared for delivery, along with specific, step-by-step driving directions.
Rose greeted Jeff and Z with a huge smile and showed Z where to place the meal on her table. Rose graciously thanked the men and they enjoyed a few minutes of good conversation. Rose seemed as grateful for the smiling faces as the meal, and gave back with her own huge smile.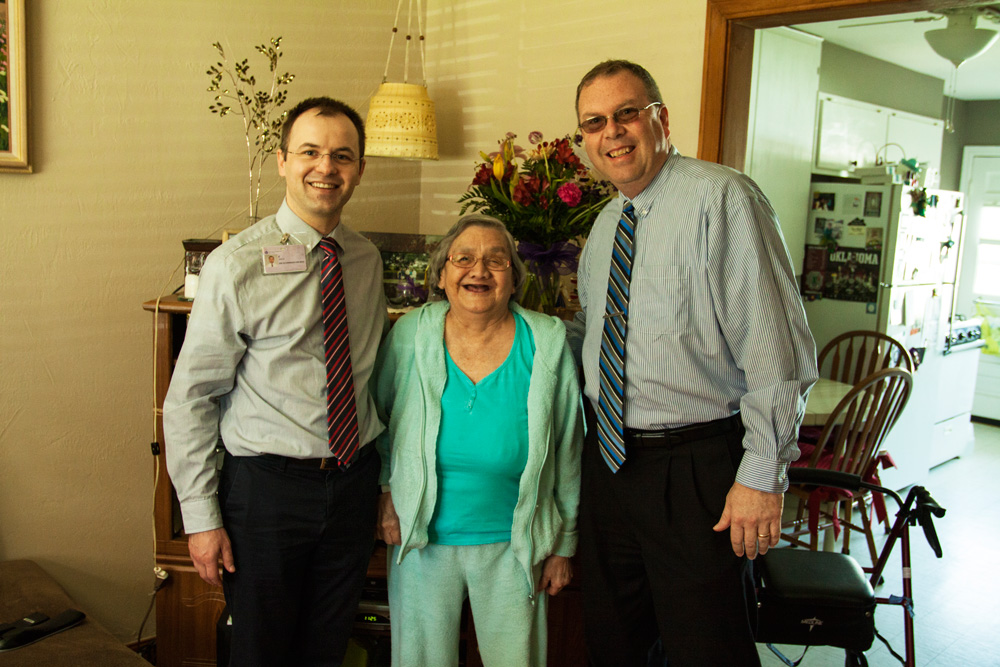 We are honored to serve with the Meals on Wheels team, and it is our privilege to serve these local neighbors. We encourage you all to learn more about how to volunteer with a Meals on Wheels program near you!