The holidays can be a stressful time with family, shopping malls and perhaps one-too-many social events. It's important to take time for yourself so you can kick back, relax and have a good time.
Lucky for you, Riverwind Casino has a variety of ways for you and yours to do just that. We've stocked our schedule with fun promotions, concerts and parties to help you enjoy the holidays, win big and kick of 2017 in style.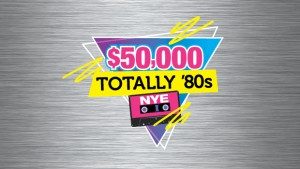 Totally 80s NYE $50,000 Giveaway
Want to win a share of $50,000 to spend however you want in 2017? Don't miss our Totally '80s NYE $50,000 Giveaway! Earn entries from Dec. 24, 2016 through Jan. 1, 2017 and you could be one of our lucky winners, looking for ways to spend your New Year cash!
Winner Wonderland $50,000 Giveaway
Fridays have never been so grand at Riverwind Casino! We're giving away a total of $50,000 during our Winner Wonderland $50,000 Giveaway on Fridays in December.
Travis LeDoyt
Think back to the last time you saw a really amazing Elvis performer. Got it? If you think you've seen the best and you haven't seen Travis LeDoyt in action, you're missing out on the "World's Best Young Elvis." Catch Travis LeDoyt with his smooth vocals and slick moves at the Showplace Theatre on Jan. 7, 2017.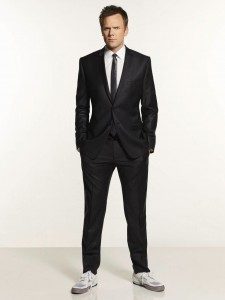 Joel McHale
Once the holidays are over and 2017 in in full motion, you'll be ready for a good laugh. Don't miss out on funny man Joel McHale, live at Riverwind's Showplace Theatre on Jan. 27, 2017!
Plus, stop by Chips N' Ales and warm up with a tasty cocktail and something to eat!