It's just a simple fact: whatever you're eating for dinner can be next-level-delicious with the right beer pairing. And with hundreds of food options at every Beats & Bites, it can be a daunting decision to make. With this handy guide, we'll offer you a few scrumptious combinations to satisfy your appetite at our July edition of Beats & Bites, courtesy of our friends at COOP Ale Works.
Horny Toad Blonde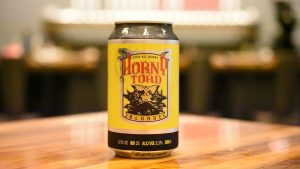 Summer has officially begun when you crack open your first Horny Toad. Crisp and clean, this beer features light bitterness and refreshing balance to your favorite summer dish. Pairs well with lighter food selections, like chicken, salads or bratwurst.
Beats & Bites Pairings
Popcorn, Sadie J's
Pulled Chicken Totchos, Fat Sosa's
Pescado Taco, Dos Gringos
Native Amber Red IPA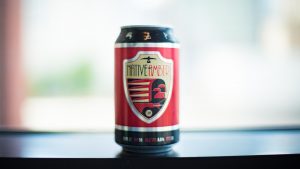 Rich and warm, Native Amber offers an adventurous fusion of traditional red ale and IPA styles. You'll enjoy the fragrance of Cascade and Cluster hops with a blend of caramel and biscuit notes that carry through to the finish. Pairs well with grilled meats and mildly spicy food selections.
Beats & Bites Pairings
Tusa Pizza Slice, Saucee Sicilian
Thunder Gyro, Let's Do Greek
Chicken and Sausage Gumbo, 2 Cajuns Express
F5 IPA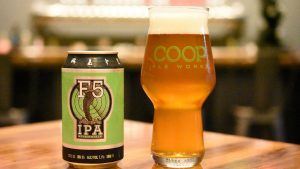 Heavy on the hops with refreshing notes of citrus, grapefruit and pine, the F5 IPA packs a punch that will leave you longing for another. Pairs well with rich flavors and smoked meats.
Beats & Bites Pairings
BBQ Mac 'N Cheese, MacTastic
The B-52, Flying Pig BBQ
BBQ Bowl, Filipino Fusion
Fly Me Away IPA
Hazy, juicy and undeniably delicious. Fly Me Away IPA is mild in hops bitterness and bursting in fruit flavors. Pairs well with sweet desserts and bold-flavored food selections. This brew isn't available at Beats & Bites, but we suggest taking an order of your favorite dish and picking up some Fly Me Away for a late-night treat when you get home!
Beats & Bites Pairings
Cordial Cherry Pie, Whole Latte Pie
Cookie Dough, dOugh MG
Theta Burger, Evolve the Burger
With roughly two dozen food trucks, hundreds of menu items and four delicious core pours, you can't go wrong with anything you choose at July's COOP Ale Works Beats & Bites! Join us Saturday, July 6 and enjoy free, live music from Banana Seat, followed by Cody Canada & The Departed. Gates open at 5 PM so you can find some food, the perfect beer to pair it with and enjoy the show. Stick around after the music as we light up the night sky with a spectacular fireworks show!