Closing out our month-long 10th birthday celebration, we wanted to take a look back at some of the amazing concerts we've hosted throughout the years.
We've had some pretty big names grace the stage at the Showplace Theatre and we're always looking for bigger and better acts to bring to the Oklahoma City area. By the way, have you checked our upcoming events lately? Don't miss out on your next favorite concert!
We took to social media to ask our concertgoers what their favorite acts have been over the years.
Here's what they had to say:
"The best concert it's hard to narrow it down cause I've been to a lot there. But I have to say when you had Ronnie Dunn. That concert was amazing from start to finish singing some of his hits and Brooks and Dunn hits as well. And the cool part was when I got to meet him before the show as I was in line there was this sweet lady in front of us waiting to meet Ronnie as well. When my friend recognized her as Wanda Jackson. She was so sweet she signed some autographs for us and even posed for pictures. Best concert experience ever." – Lawrence L
"Dierks Bentley in either '08 or '09. Just the energy he brings to each of his live performances. Keeps the crowd engaged and plays a vast array of not only his hits but also his lesser known songs." – David B.
"Gary Allan 2016. What a great performance. Watching Airplanes, his opening song, has always been one of my favorites." – Scott A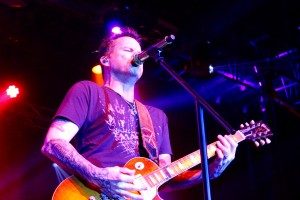 "Vince Vance. I liked it because it wasn't a "popular" concert. Small crowd and enjoyable." – Barre H.
"Pistol Annies! Great show from great entertainers – all talented! They were doing big shows, but did that small venue! Oh yeah – and Blake Shelton introduced them!" – Toni I.
"Train, Styx and Gary Mullen channeling Freddie with the Queen tribute band. That guy was great." – Dean S.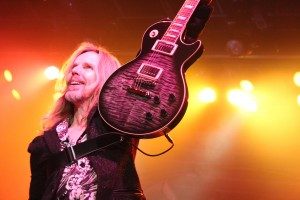 "Foreigner was the bomb." – Rob B.
We agree, Rob. Foreigner was certainly the bomb.
Don't see your favorite concert here? Find us on Twitter or Facebook and share your favorite Riverwind concert memory of all time with us!