Jim Gaffigan's career wasn't always as a famous comedian. Gaffigan moved to New York as a young adult to study acting, but he spent his first years working in advertising. Gaffigan tells stories of working 9 a.m. to 5 p.m., then taking an acting class from 7 p.m. to 10 p.m., then performing stand-up until 1 a.m.
"Sometimes I would show up late to work, but luckily, advertising still had that kind of like – oh, eccentric Jim, sleeping in – at his desk. I was essentially just exhausted. They had to wake me up to fire me. The boss had to shake me."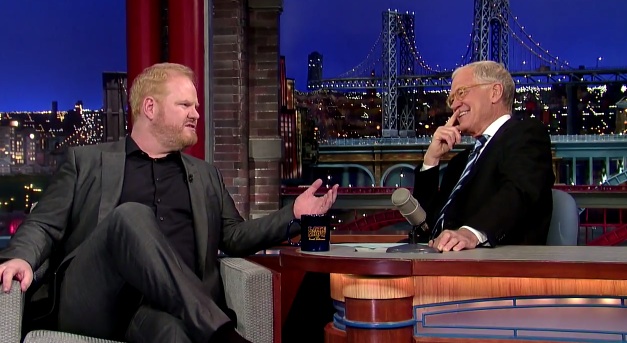 Gaffigan has always been a fan of comedian and host David Letterman, and after Gaffigan's first stand-up performance on the David Letterman show, his comedy career began to take off. He comments on how his style didn't really change, but how the effect of Letterman's endorsement set him up for success. "My big break was, you know, appearing on 'Letterman.' It was a big deal, and the weird thing is because Letterman thought I was good, everyone changed their mind. It changed the narrative surrounding me completely."
Gaffigan has since added hilarious anecdotes to his life's narrative. Most popular for his Hot Pockets sketch, Gaffigan has made a career out of finding comedy in every day life.
Come see Jim Gaffigan perform at Riverwind's Showplace Theatre Friday, July 8. In the meantime, follow us on social media for your chance to win a Father's Day prize package, which includes two tickets to Jim Gaffigan's performance, among several other prizes. Follow us for your chance to win!
Sources:
http://www.npr.org/templates/transcript/transcript.php?storyId=424403663
http://www.wsj.com/articles/SB10001424127887324128504578348662667932172