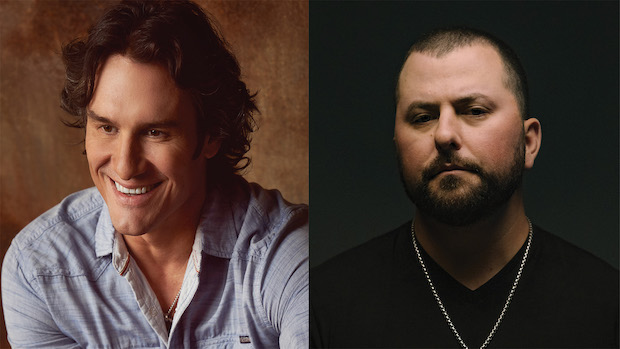 September 22
Joe Nichols & Tyler Farr
Good Day For Living
Good Day For Living
Joe Nichols has been a mainstay of country music for over two decades, bridging the gap between the genre's old-school roots and contemporary era. He's a 21st century traditionalist — an artist who's both timely and timeless, racking up more than 2 billion streams, a half dozen Number 1 singles and ten Top 10 hits with a sound that honors his heroes. From his first radio smash, 2002's "The Impossible," to his most recent "Good Day For Living," his first Top 20 single in nearly a decade, Nichols has proudly done things his own way, blurring the boundaries between country music's past and present along the way.
"One of the best male vocalists in Country music today" (Taste of Country), Tyler Farr is the first artist signed to Jason Aldean's Night Train Records/BBR Music Group. The Country-rocker broke onto the scene with the 2013 release of his debut album, Redneck Crazy, which landed at No. 2 on the Billboard Country Albums Chart and No. 5 on the Billboard Top 200. Farr's Platinum-selling title-track "Redneck Crazy" projected Farr forward to celebrate back-to-back No. 1 singles, including his first No. 1 as a songwriter, with his Platinum-certified hit "Whiskey in my Water."
Upcoming Event
Cold As Ice
Foreigner will be performing at Riverwind Casino's Showplace Theater at 8:00 PM on October 6, 2023.